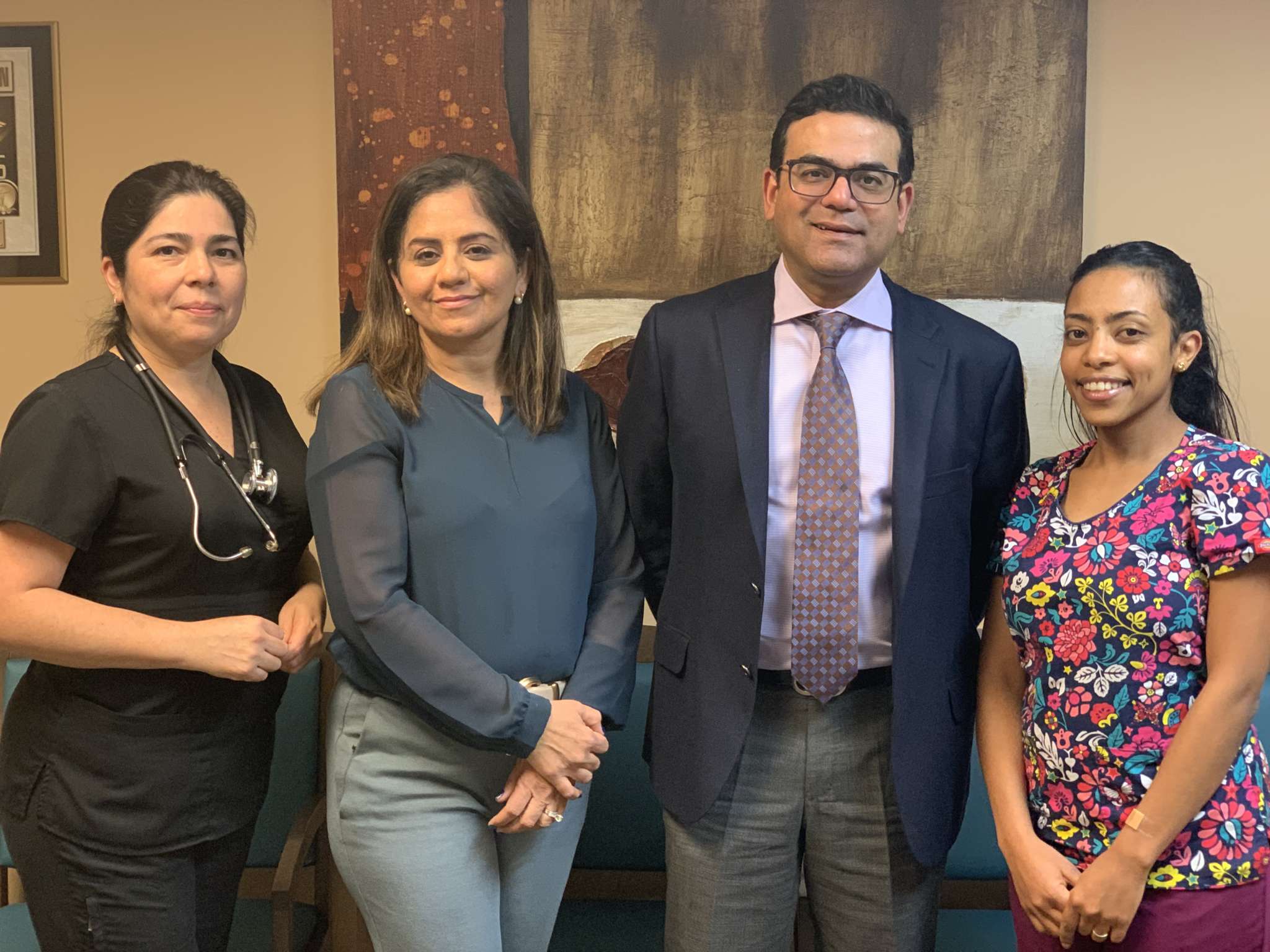 About The Practice
The healthcare providers at Kidney Diseases, Hypertension, & Primary Care of Virginia have been in practice and serving the Northern Virginia community of Arlington, Falls Church, Fairfax, and Alexandria since 2004. They have done so with the simple philosophy that they care for you the same way they treat their family members and loved ones.
The courteous staff makes every attempt to help their patients without giving them the runaround, including providing simple lab procedures at the Arlington office. Committed to the highest quality of care, they treat a variety of illnesses, including diabetes, thyroid issues, blood in urine, hypertension, kidney stones and kidney disease, as well as complications associated with obesity.
If you have a chronic disease, you can count on the Kidney Diseases, Hypertension, & Primary Care team to carefully monitor it and help you avoid the potential health problems such conditions can cause.
To become an established patient and get help with all of your healthcare needs, call or make an appointment online today at Kidney Diseases, Hypertension, & Primary Care in Arlington, Virginia.
What People Say
testimonials from our patients
Dr.Rana is a great Doctor highly recommend her!
"Dr Rana really do Care! I had a wonderful experience when coming to see her! The staff was incredibly friendly and professional. I highly recommend a visit!"
Dr Preeti was very thorough, she was easy to talk to and took her time to explain my medical diagnosis and taught me how to proceed with my disease management. She has very good "bed-side manners" which sadly, is lacking in most doctors I have met nowadays. I highly recommend her to all my friends and family ! I'm very happy with her care.
My Team
expert medical assistance